22-07-2021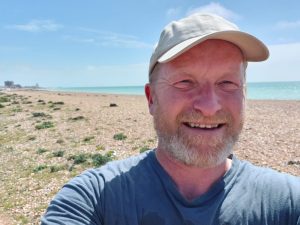 My name's Brian, and I've agreed to run a marathon by mistake.
Don't get me wrong, I love the Worthing Food Foundation, so when they (you know who you are) said running a marathon would be a fun way to support them and lose weight, I thought: 'why not?'.
I'll tell you why not, because I'm 47 years old and a man, not a gazelle.  Every training session is painful. You'd think I would enjoy the scenery or something, but no, I battle through, and I plan my revenge on those that persuaded me to do this, for I will have vengeance.
Please support me if you can. The Worthing Food Foundation is a wonderful organisation doing important work in our community and is run by genuinely amazing volunteers – except for those that will soon feel my wrath. They deserve any support you can give, and then all the blisters, lost toenails, and the constant moaning that my friends and loved ones have to endure will mean something.
Here is the form to pledge your support. Note we will not collect any amount pledged until after the event.
235 , 1